USB3.0 Color Microscope Camera
DigiRetina 16, DigiRetina 500 and Digiswift belong to Tucsen professional camera DigiRetina Series. The combination of a USB3.0 high speed data interface, CMOS sensor and built-in ISP image processing engine,results in spectacular image quality at very stable high frame rates.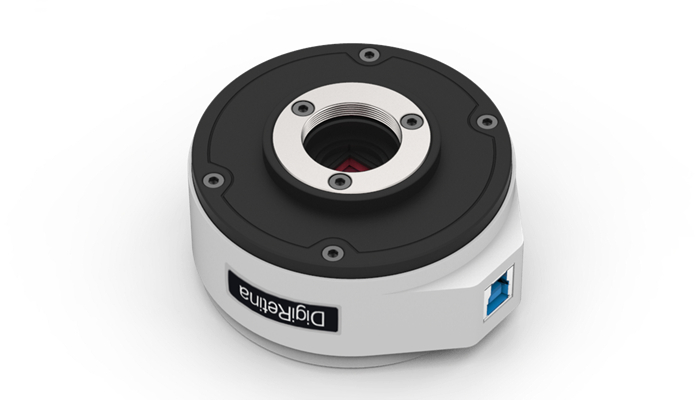 >
Innovative CMOS image sensor+ISP integrated chip technology
Whilst'frames per second'is considered by many to be the benchmark for high speed imaging, equally important is the time between when an image is exposed and when it actually becomes available to the user. This is known as latency. The Tucsen CMOS image processing chip can handle images with lowest latency to achieve the fastest response, delivering the ultimate in productivity, whilst maintaining exceptional image quality.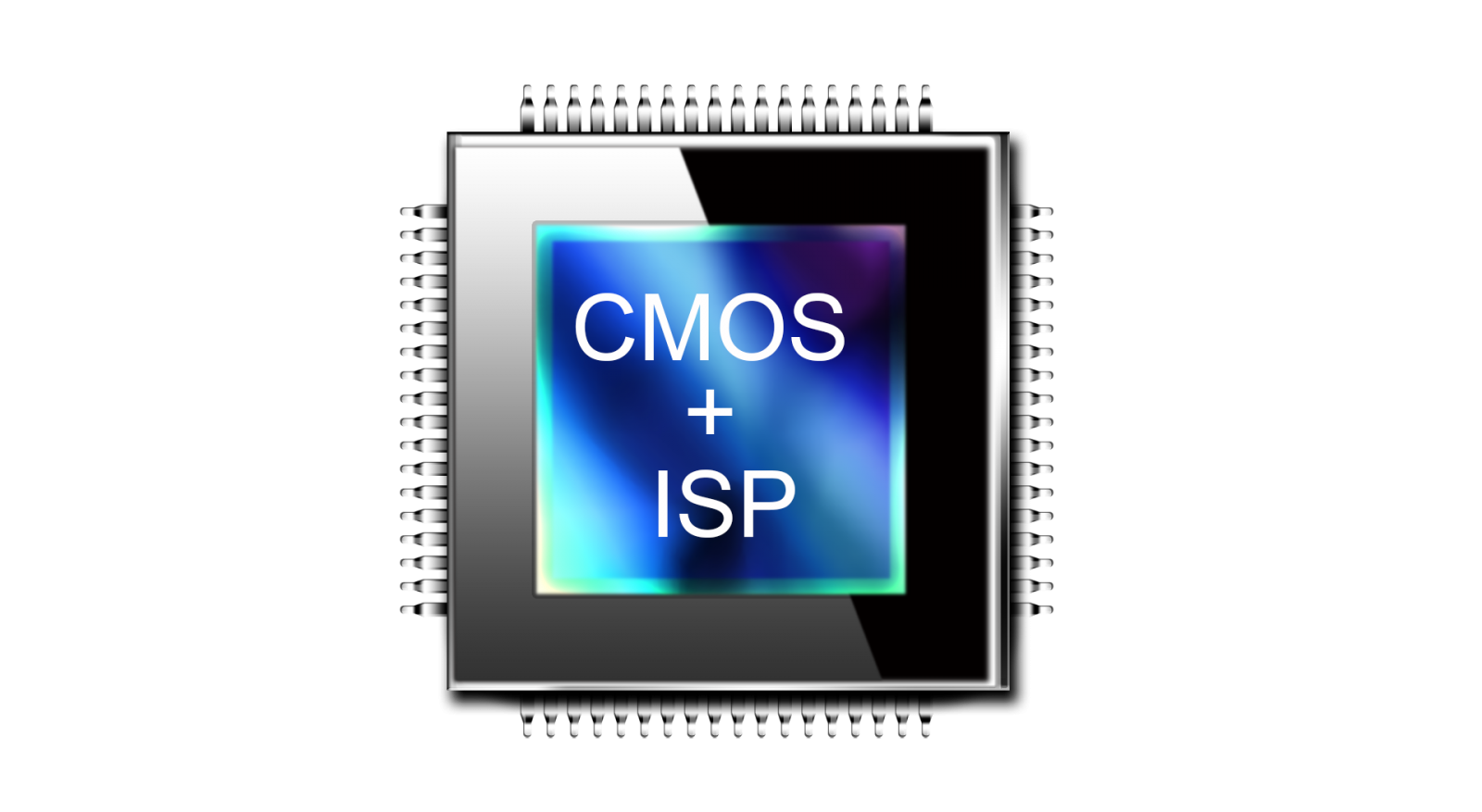 Wide Range Color Temperature Adjustment
DigiRetina series has an integrated 1800-10000K color temperature adjustment. This feature, which has previously only been available on high-end scientific cameras, significantly improves the white balance, delivering incredible color fidelity in the original image, eliminating the need for any post processing. DigiRetina
series
creates stunning visual effects for different samples and different lighting sources, always giving true to life images.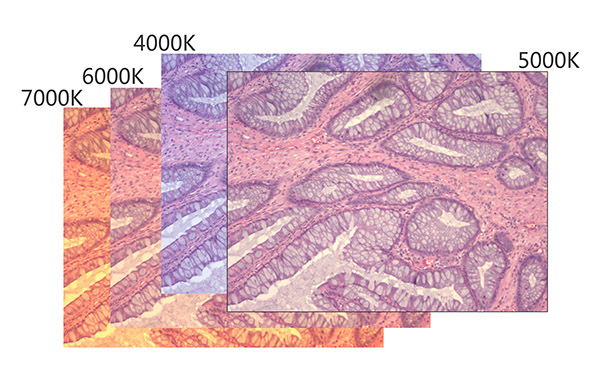 USB3.0 High-speed interface
Latest USB3.0 standard, 5Gb/s ultra-high speed data transfer. Our USB3.0 cameras transmission efficiency is 10 times higher than that of the traditional USB2.0 standard.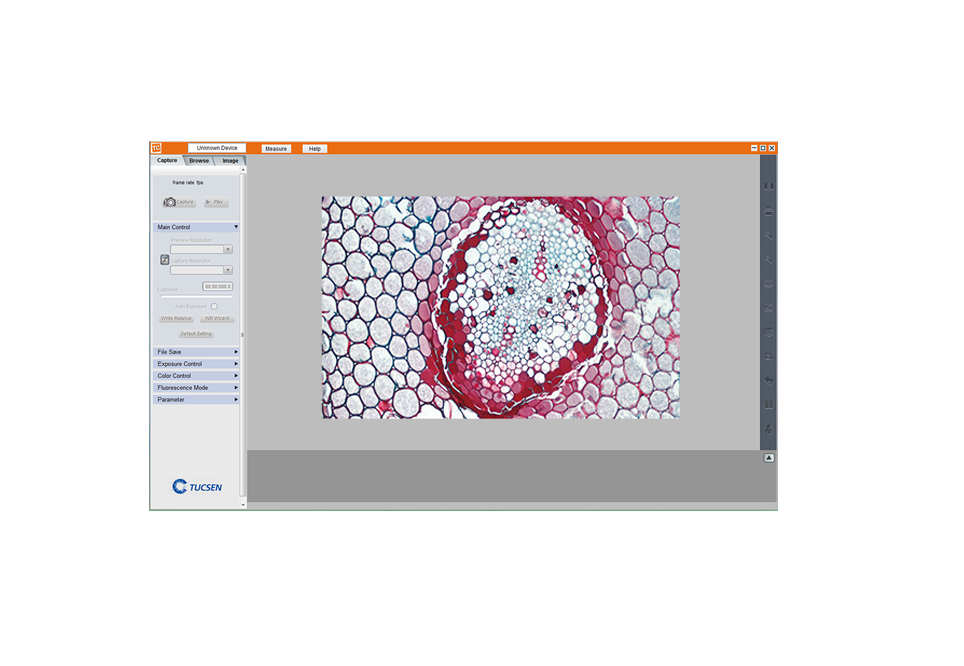 Simple, convenient, easy to get started
With built-in automatic white balance requiring no user intervention.
Automatic exposure function, catch clear images with one button
Support drive-free UVC (USB Video Class) devices, plug and play, fast and convenient.