In August 2019, Tucsen announced that its large-scale imaging processing software, Mosaic 2.0, will fully support Apple's Mac OS system.
Mosaic 2.0 is a suite of powerful software that integrates the control of microscopy imaging cameras, the image calculations, the image processing and the workflow of measuring and counting, providing powerful capabilities for Apple's MAC OS and Microsoft Windows users.
Apple's MAC OS system architecture is completely different from the Windows architecture. This has resulted in Apple users previously being unable to use professional microscopy image processing software. Now, this situation has been completely changed through the breakthrough of Mosaic 2.0 in Windows and Apple MAC dual system compatibility.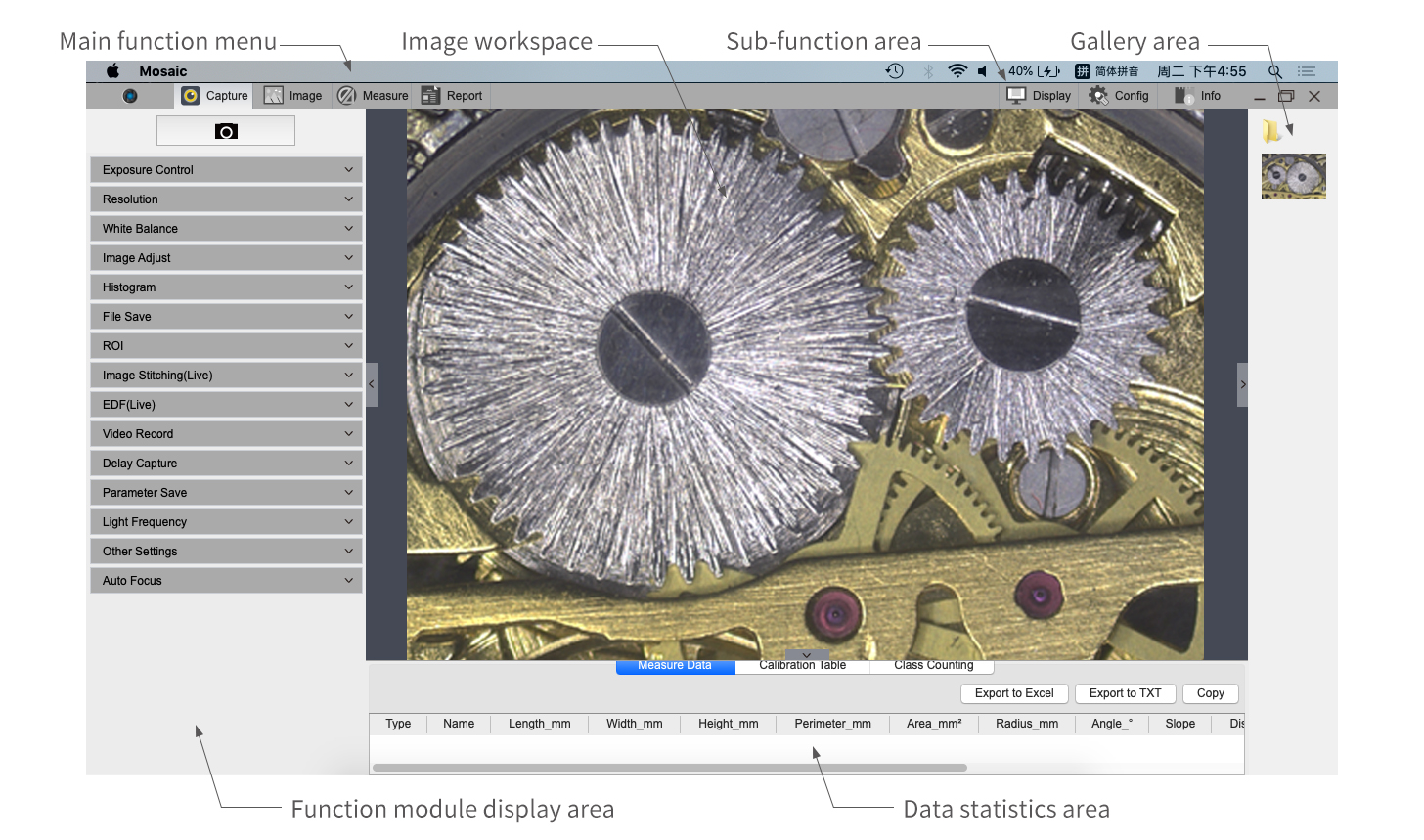 ① Full function modules for capture, image processing, measuring and reporting.
Mosaic 2.0 has all the parameters needed for precise control, and with a user-friendly design, the optimal parameter configuration can be rapidly optimized.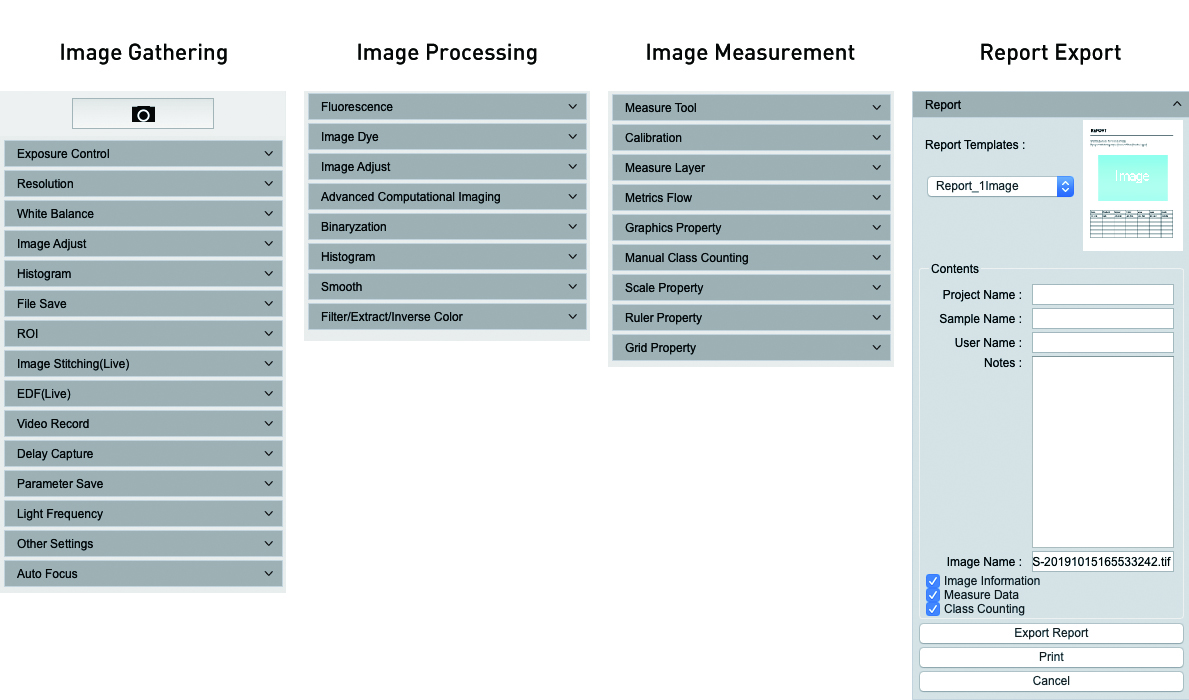 ② Real-time computing imaging engine delivers more advanced imaging results.
· Real-time stitching helps to obtain a super wide FOV image automatically, by moving the microscope stage.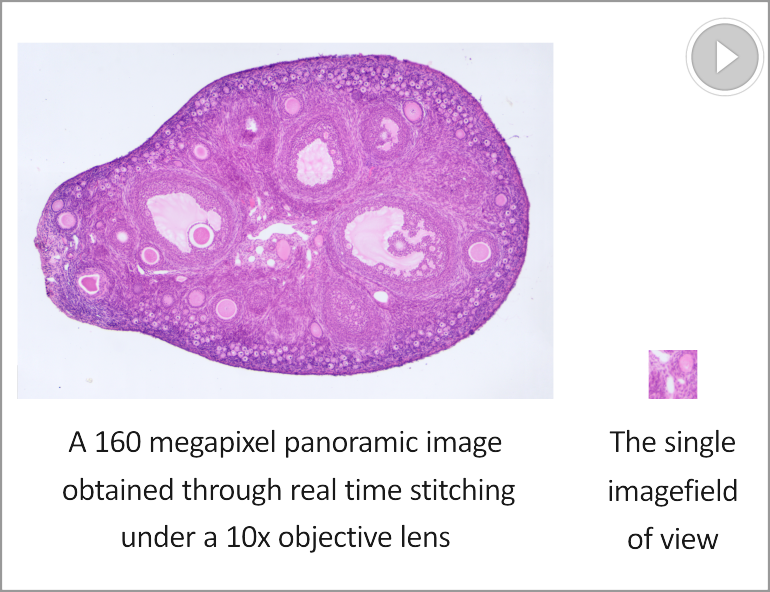 · Real time EDF enables a combined picture of extended-depth-field(EDF) rapidly in less than one second.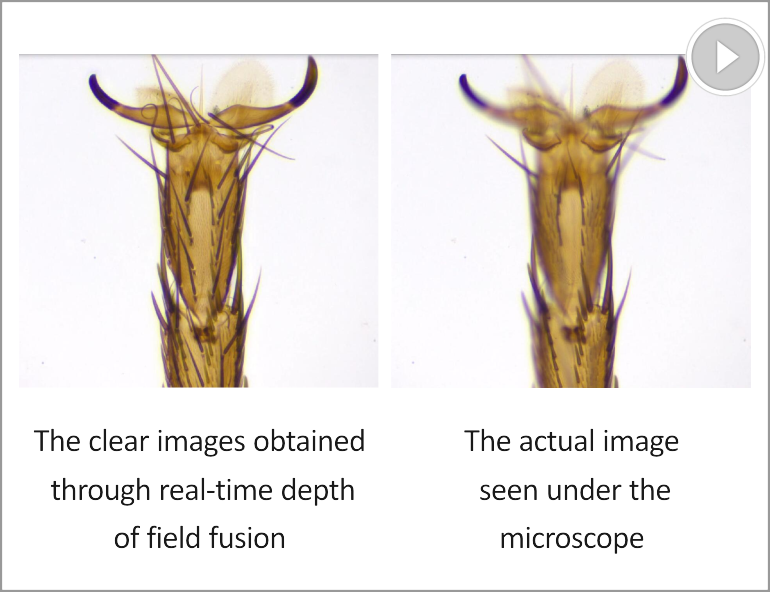 ③ Customizable operator interface based on tasks.
By adjusting the display of the function modules, the operator is able to enter a clearly defined task environment to ensure the accuracy and repeatability of the data under multi-tasking or multi-user conditions. it can help users focus on the mission-critical, ensuring the accuracy and repeatability of the experiment results, no matter multi-tasking or multi-user circumstances.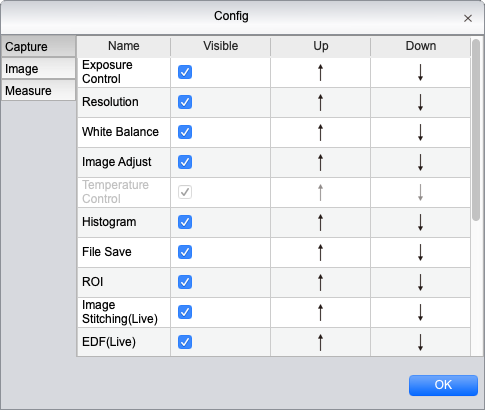 Simple and intuitive user interface, flexible configuration of modular functions, from simple snapshot to high-level image processing, based on microscopy users feedback, Mosaic 2.0, powerful and user-friendly, makes work more efficient, easy and highly productive