Tucsen will showcase itself with full range of imaging application solutions at PW2020, and simultaneously release the X Ray ~ EUV imaging upgrade solution.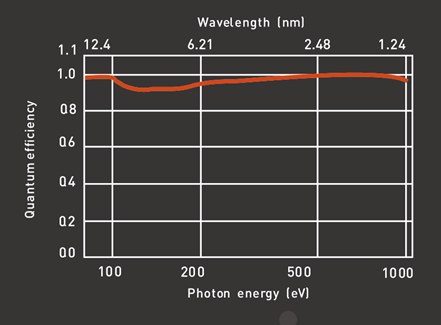 Tucsen backside-illuminated sCMOS camera's imaging optimization results in x-ray and extreme ultraviolet are so exciting, with a super-high quantum efficiency of >90% in the photon-energy range of 80–1000 eV and nearly 100% QE in EUV wavelengths. It makes the device practical for general soft X-ray experiments.
Tucsen's sCMOS specific spectrum imaging technology has been successfully applied in multiples fields of physics and astronomical detection. The optimization result directly contribute to the extension of Tucsen's camera product lines. Sincerely invite all new and old clients to visit and talk for more potential applications.
---
SPIE·Photonics West
Date:2020年2月4-6日
Booth:#5439( Hall F)
Address:The Moscone Center San Francisco, California USA