Tucsen today marks it's ascendancy into the upper echelon of scientific camera suppliers with the launch of the Dhyana 90, a 2k x 2k, 50fps scientific CMOS camera with a world beating quantum efficiency of 90% at 450nm.
"With a read noise of 1.3e this camera represents the first real challenge to EMCCD cameras, but with a much higher resolution," said Peter Chen CEO of Tucsen Photonics, the creator of the Tucsen brand.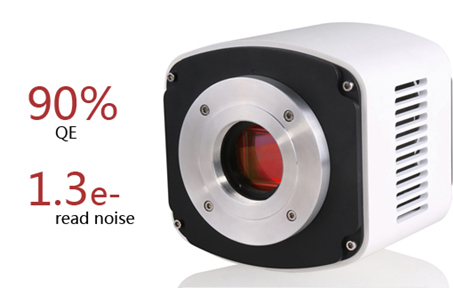 "With an 11um pixel, this camera is a great fit in Super resolution and high speed confocal systems, enabling higher level of productivity than previously possible."
"Having established our reputation for exceptional quality, the Dhyana 90 represents a major step towards our goal of technology leadership within scientific imaging industry."
In addition, Tucsen launched the Dhyana 400D, a 2k x 2K scientific CMOS camera featuring a 6.5u pixel and a frame rate of 35fps over USB3.0. With a quantum efficiency of 70% and read noise of 1.8e, this camera is highly anticipated and expected to change the landscape of the market for scientific CMOS.
"Following Sony's announcement to exit the CCD business (Discontinuation of the wafer production: CCD 200mm line), we have worked extremely hard to develop a scientific CMOS based alternative," said Peter Chen when asked what drove the strategy for this camera.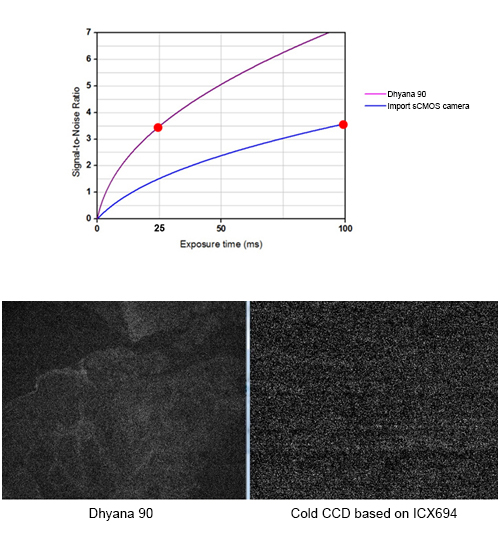 About Tucsen:
Founded in 2006, the Chinese company Tucsen Photonics has progressively advanced the technology of low cost scientific cameras for scientific applications, culminating in the launch of the TrueChrome series of color cameras in 2013 that are considered to have the best color fidelity available today. This was followed in 2014 with the launch of the Dhyana 400D, the company's ultra-competitive scientific CMOS camera that delivers a 4MP images at 50 fps. Primarily a supplier to Original Equipment Manufacturer worldwide, Tucsen expects that number of scientific camera sales to increase by >30% in 2015.