In April 2014 4 Agilent Technologies Co., Ltd. (Agilent Technologies) announced Tucsen company to become the core of scientific imaging equipment components supplier certification. The announcement is in Tucsen company's Tucsen camera brand by Agilent strict EMC certification made.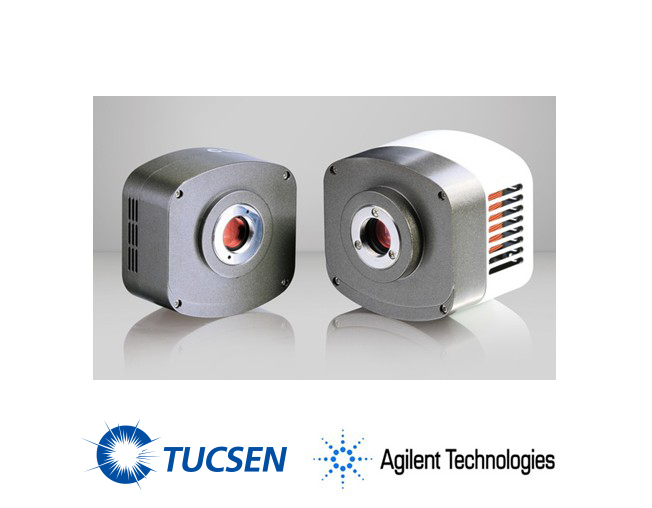 The full name of the EMC (electromagnetic compatibility) is the electro magnetic compatibility, which is defined as "equipment and systems in the electromagnetic environment can work normally and anything in the environment does not constitute cannot withstand the electromagnetic disturbance ability" the definition contains two aspects of meaning, first, the device should be able to work normally under the electromagnetic environment, namely the equipment should have certain electromagnetic immunity (EMS); secondly, the device itself produce electromagnetic disturbance not on other electronic products produced a big impact, namely electromagnetic disturbance (EMI).
About Tucsen
Tucsen set science camera R & D, production, sales and after-sales in one of the high-tech enterprises, adhering to the "for every customer to explore the potential of scientific photography" mission, in recent years, the products continue to improve and perfect, are exported to the United States, Japan, Britain, Germany, France, the Netherlands and other Asia, Europe and the United States market. Xin company's unique hardware and software development and innovation capacity, strong production capacity, and improve the quality of the system has made the company's become a reliable long-term cooperative enterprise.
Agilent Technologies Co., Ltd. is a diversified high-tech multinationals, in 1999 from Hewlett Packard Development Company Limited Partnership separated focused on products in the communications and life science, and it is a field of research and development, production, sales and technical services.