Dhyana 400BSI V3 (400BSI V3) is undoubtedly  the  best camera featuring the Gpixel Gsense2020BSI sensor, being designed so easy to integrate, fit in small spaces, using less power, giving results you can rely on that you or your customers can make the correct decisions.
Engineering the Best Product for Integrator
The 400BSI V3 is redesigned to improve the multiple irritations felt by integrators using sCMOS cameras in their instruments or custom optics designs. The weight was reduced from 1460g to 955g, making it the lightest in its class and nearly twice as light as its equivalent competitors. The energy consumption is also down to 45W, which is 25% off to the previous model and quite beneficial to scientific system.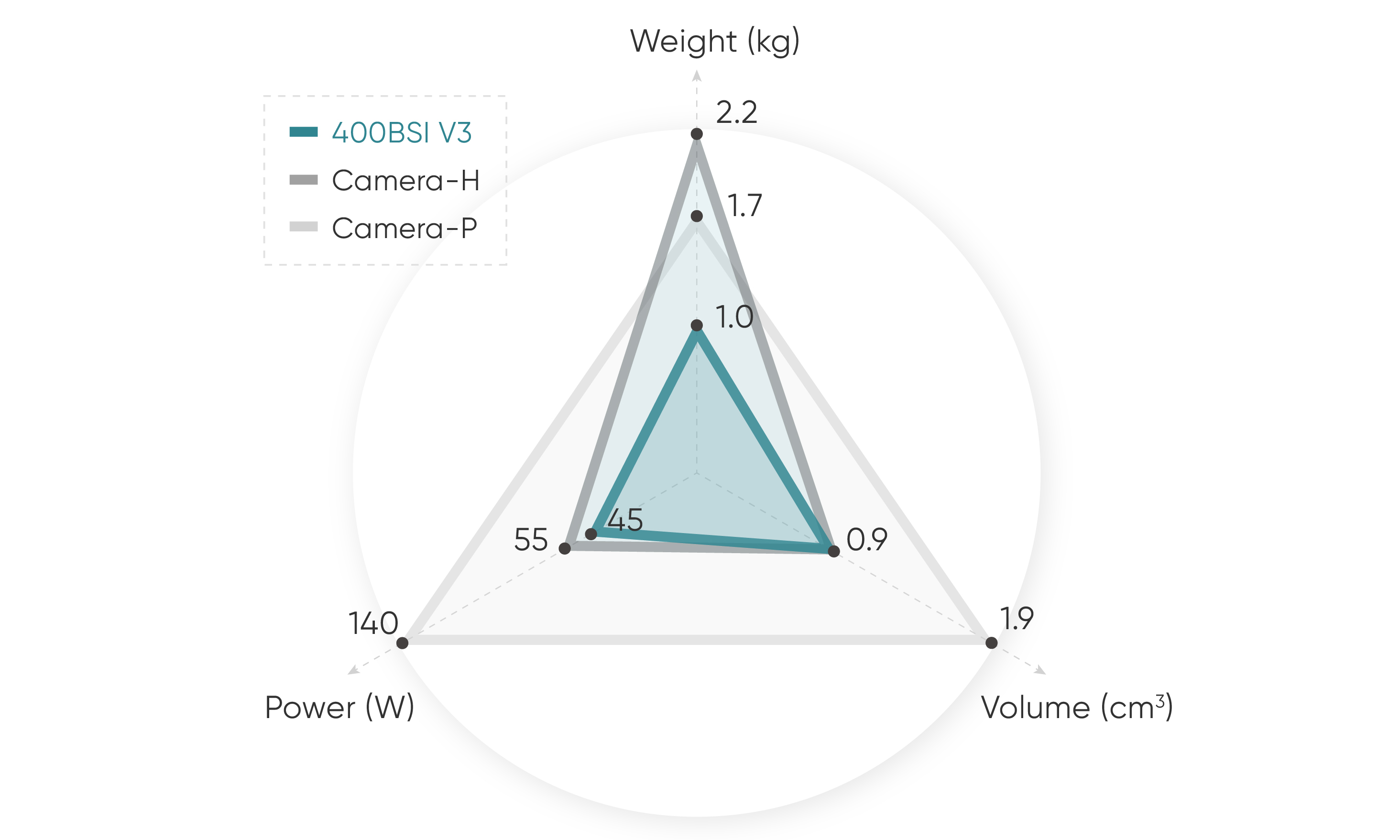 100fps for Higher Speed Lowlight Imaging
Tucsen Dhyana 400BSI V2 already did all the things that most sCMOS users need with 95% peak QE, low noise, and ultra clean background performance, all specifications either leading or being equivalent to our competitors.   Now, we add the higher speed 100fps to the 400BSI V3 for more applications demanding high speed low-light imaging. The mission was to get the speed without compromising quality, avoiding a quick and dirty mode or dropping to 8 bits for example.
Rolling Shutter Control Mode
Triggering has always been core to our sCMOS cameras functionality, but we felt we could do more to help users drive their experiments further. One way we have done this is by creating our exclusive " Rolling Shutter Control Mode " which allows users to add defined line time delays or slit heights to synchronize scanning modes in applications such as Light-Sheet microscopy.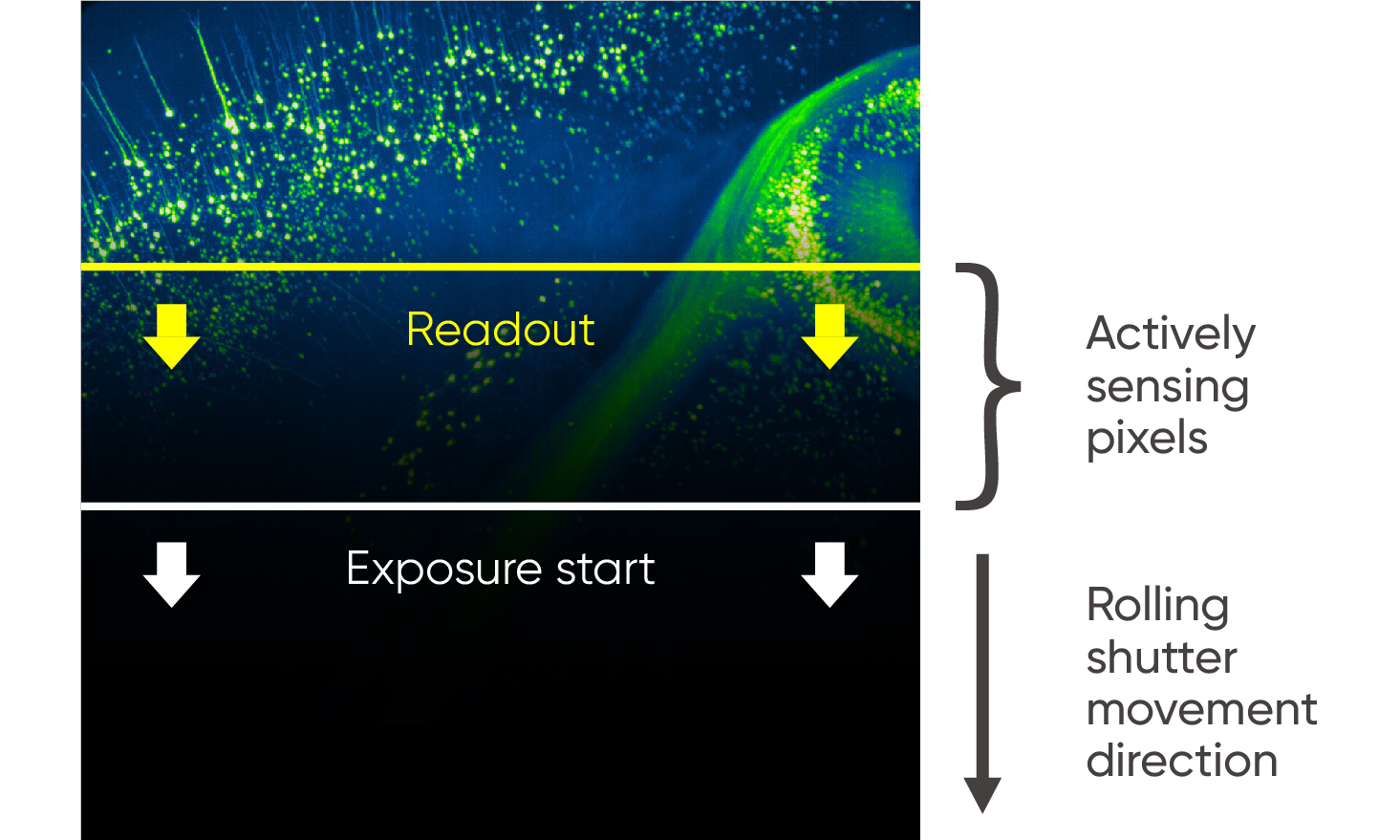 Tucsen Fair Price Promise
The 400BSI V3 not only exceeds the specifications of other Back Illuminated sCMOS products, it does so at the best price. Tucsen is dedicated to fair prices, prices where you pay for the product used and not for unnecessary features or specifications or unnecessarily margin requirements to feed shareholder bonuses. We like fair prices driven manufacturing in volume in China to keep costs advantage.