What is EMVA1288?
EMVA 1288 stands for European Machine Vision Association 1288 and is the European Machine Vision Association's effort to develop a standard for camera characterization. This standard has now been recognized by all major foreign countries for both camera and image sensor manufacturers. Since 2005 when EMVA1288 was first published, there have been several updates and in December 2016 version R3.1 was released which adds further rigor to the standard. 。
Tucsen and the EMVA1288 story
Tucsen has 10 years' experience in the development and production of scientific cameras. To meet the stringent requirements of industry research quality cameras, Tucsen recognized very early that the EMVA1288 test standards were of great value in producing uniform product and adopted the standard for all performance testing of their camera systems.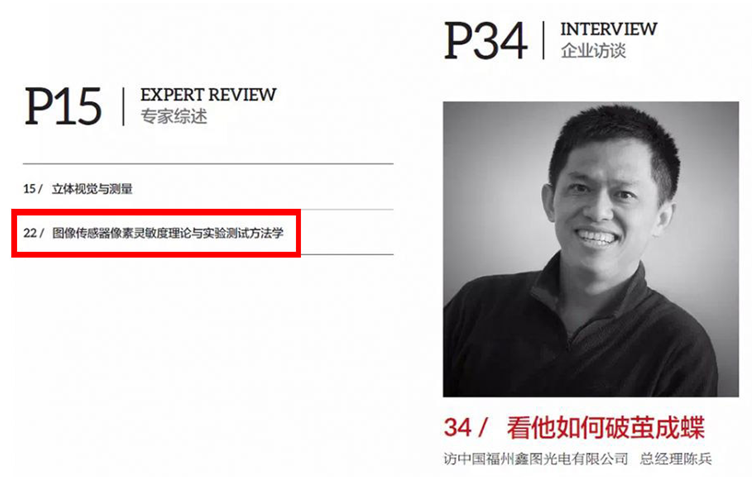 July 2015, "Machine Vision" magazine published a feature on Mr. Chen Bing, general manager of Tucsen. Awei Zhang, Tucsen's product manager wrote a paper entitled, "Image sensor pixel sensitivity theory and experimental tests", the paper briefly introduced the European Machine Vision Association EMVA1288, the advantages and disadvantages of camera sensitivity and signal-to-noise ratio were presented. The theoretical principle of temporal correlation apparent pixel sensitivity (SNR) was elaborated and discussed, showing its superiority as the criterion of sensitivity.
Chinese version EMVA1288 launch, what is the significance?
Within an organization, the most simple intended translation of EMVA 1288 is "Let the machine vision engineers live a little easier" (Make the MV Engineers lives easier), but the actual meaning is far more than that.
Due to the lack of standardized testing methods, camera manufacturers in China for a long time lacked the common approach of international manufacturers to compare the quality of cameras on an 'apples for apples' basis. With the release of the Chinese version of EMVA 1288 this will drive the domestic manufacturers towards a more standardized convergence with their international peers.
As the translator said in the preface, "China sincerely hopes that camera manufacturers work in accordance with professional standards and will benefit from this specification, in order to raise the acceptance of our domestic cameras to a whole new level."
Tucsen looks forward to more exchanges with experts, so that they constantly improve the camera's internal testing systems to provide more powerful Chinese scientific cameras for everyone!