Sensor Model refers to the type of camera sensor technology used. All cameras in our range use 'CMOS' technology (Complimentary Metal-Oxide Semiconductor) for the light-sensitive pixel array that forms the image. This is the industry standard for high-performance imaging. There are two variants of CMOS: Front-side illuminated (FSI) and back-side illuminated (BSI).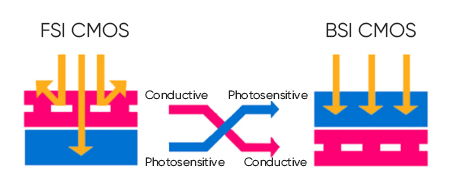 Front-side illuminated sensors use a grid of wiring and electronics on top of the light-sensitive pixels to manage the sensor. A grid of micro-lenses focuses the light past the wiring to the light-detecting silicon area. These are the simplest camera sensors to manufacture and the most cost-effective, meaning front-illuminated cameras are typically less expensive. Back-side illuminated sensors flip this sensor geometry around, with photons directly hitting light-detecting silicon, with no wiring or microlenses in the way. The silicon substrate must be very precisely thinned down to around 1.1 μm in thickness for this design to work, meaning BSI sensors are occasionally called back-thinned (BT) sensors. Back-illuminated sensors offer greater sensitivity, in exchange for increased cost and complexity of manufacture.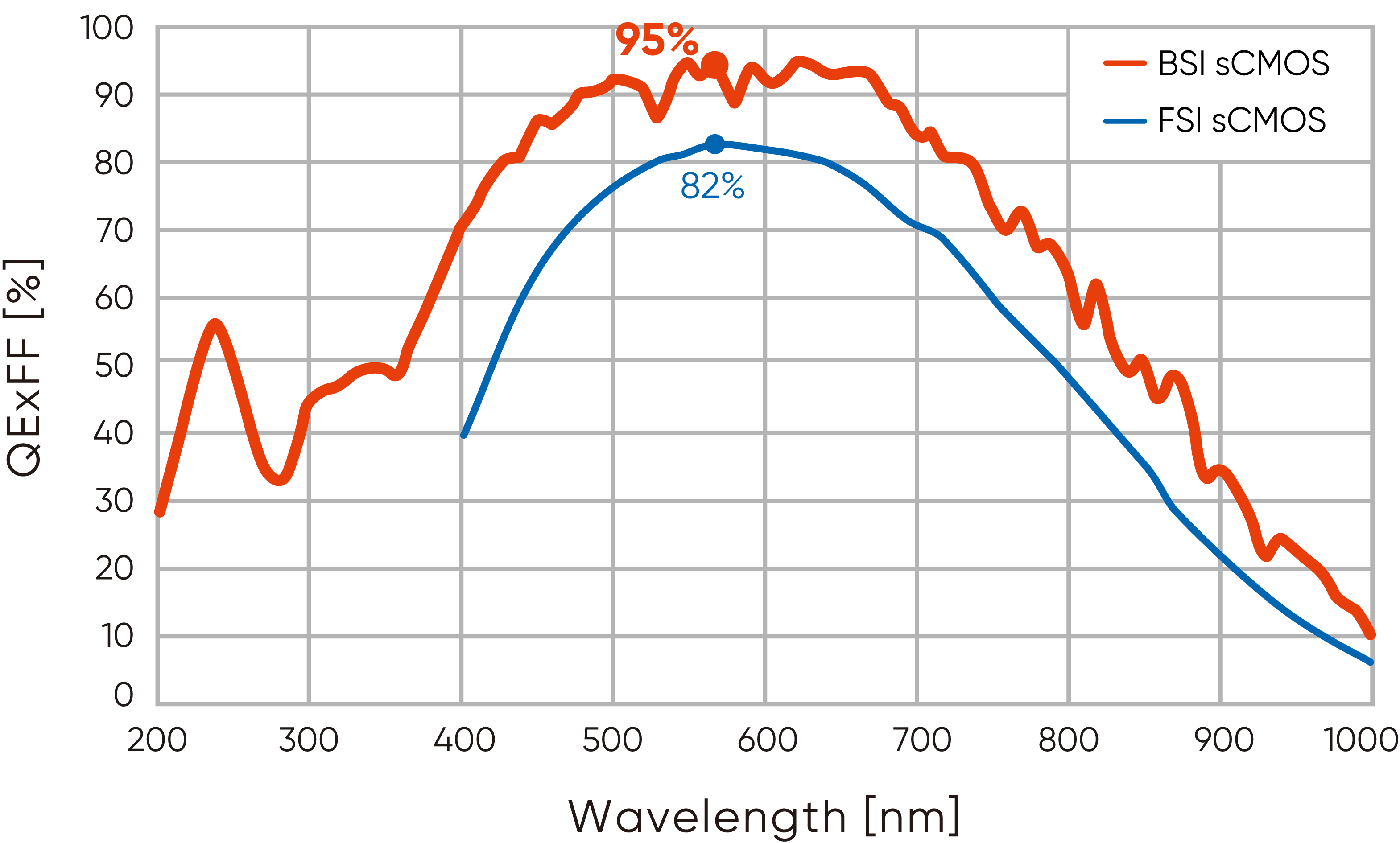 The most important specification to consider when choosing between front- and back-side illuminated cameras for your imaging application is what Quantum Efficiency is required. You can read more about that here[link].
Tucsen sCMOS Camera Recommended By FSI/BSI Type