The Data Interface is the method by which data is transferred from the camera to the computer or monitor. There are multiple standards available depending on the camera's required data transfer rate, and other factors such as convenience and ease of setup.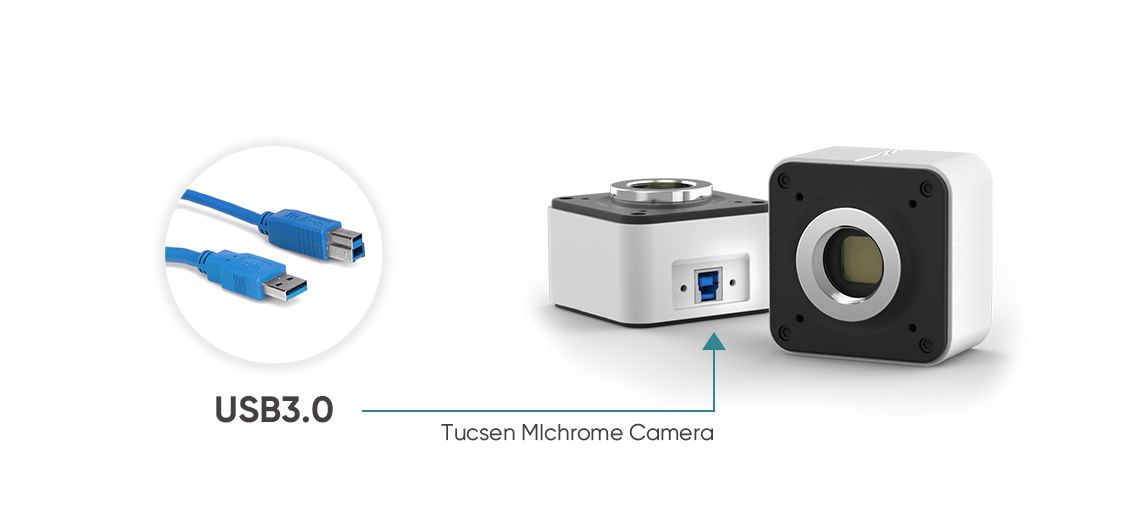 USB3.0 is a very common data interface for scientific cameras, using the ubiquitous USB3.0 standard to transmit data. For some cameras, power is also transmitted via the USB cable to the camera, meaning the camera can operate with just a single cable. For many cameras, USB3.0 offers high enough data transfer rates that the camera is able to operate at its full speed via this interface. Additionally, the convenience, simplicity and prevalence of USB3.0 ports on computers makes this a desirable option.
For some high-speed cameras, the data rate provided by USB3.0 might depend on the use of a dedicated USB3.0 card, rather than using the ports built in to the computer motherboard. In some cases too, USB3.0 might not be capable of the full data rate, providing a reduced frame rate, with the full camera speed available through use of an alternative interface such as CameraLink or CoaXPress (CXP).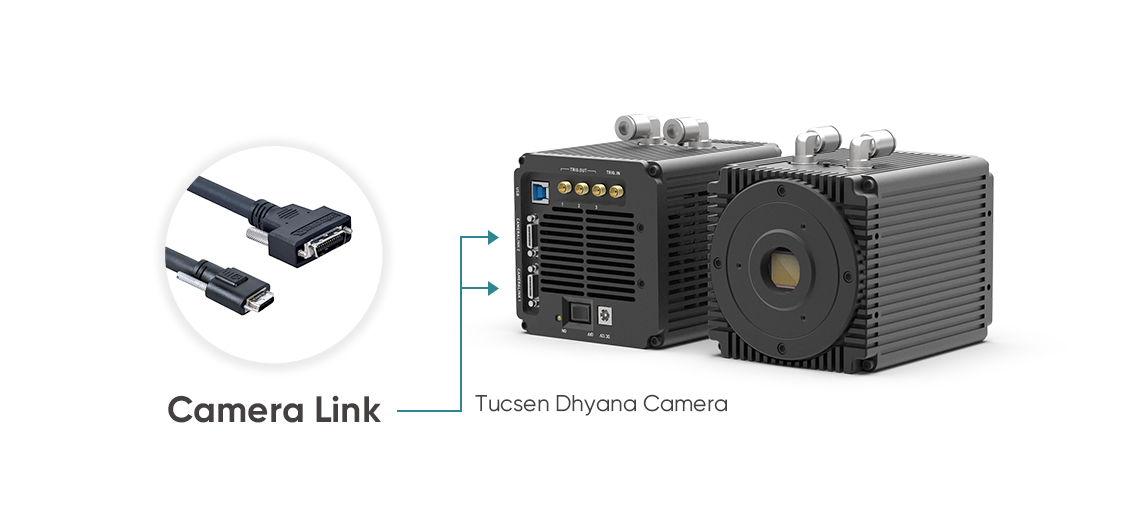 CameraLink is a specialized interface standard for scientific and industrial imaging, providing high speed and stability. A dedicated CameraLink card is required, which provides the power and bandwidth to handle high speed imaging at the full data rate of CMOS and sCMOS cameras.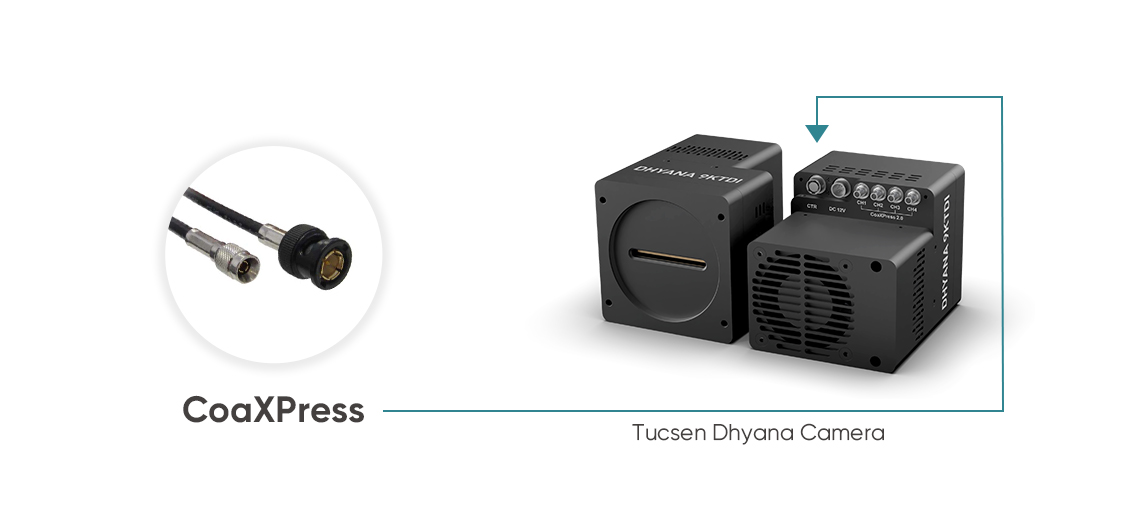 CoaXPress (CXP) is another high-speed standard that is capable of delivering massive data rates with excellent stability. Multiple 'lines' can be used simultaneously to transmit data. This is specified as CXP (12 x 4), meaning that there are 4 parallel lines, providing 12.5 Gbit/s data transfer per line along separate coaxial cables to a dedicated CXP card. Using these standard coaxial cables provides simplicity and the possibility of long cable lengths.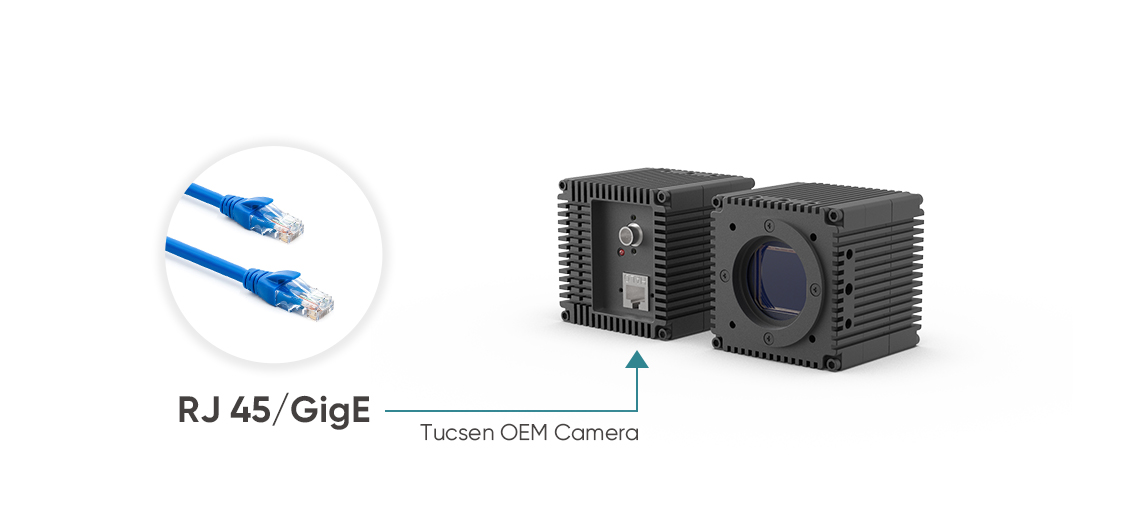 RJ45 / GigE interface is the standard for computer networking, also frequently used for cameras that require long cable lengths, capable of remote operation. The maximum data transfer rate depends on the GigE standard used, and will typically be specified, for example 1G GigE refers to 1 Gbit/s GigE. A dedicated GigE card is required.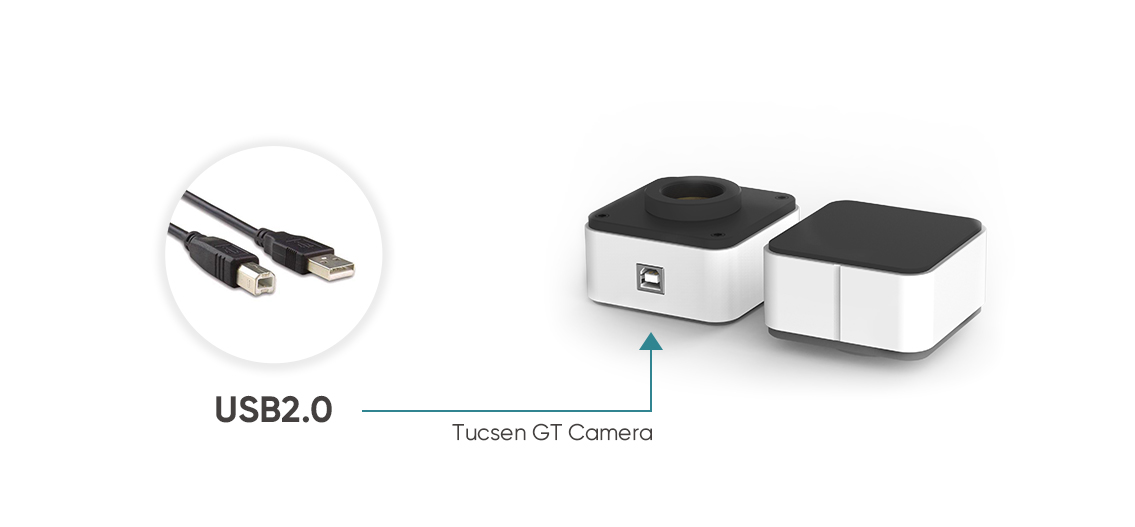 USB2.0 is another universal standard, available on almost every computer. Cameras that support USB2.0 operation will typically offer a reduced data rate mode to fit within the bandwidth of USB2.0. However, Tucsen's innovative graphics acceleration technology provides a significant increase in frame rate compared to conventional USB2.0 cameras.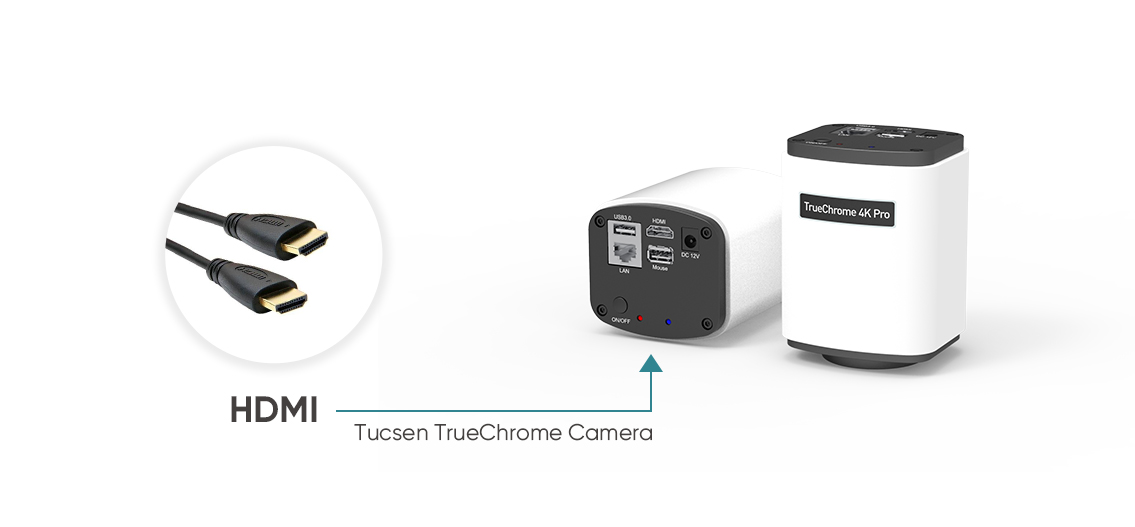 SD refers to the ability to transmit data manually via an insertable SD card.
HDMI cameras can transmit their image directly to a computer monitor or TV without the need for a computer, offering fantastic flexibility and cost-effectiveness. These cameras will also offer on-screen display of camera controls, for easy, simple and direct control over the camera. Typically, data can be acquired and stored on a removable SD card for analysis and review on a computer.
Tucsen Scientific Camera Recommended by Different Data Interfaces